Unimed's Mainstream ETCO2 Sensor: A Game-Changer in Patient Monitoring
In today's rapidly evolving healthcare landscape, the need for cutting-edge technology that enhances patient care and safety is more critical than ever. One such innovation that has been making waves in the medical field is the mainstream ETCO2 sensor, a vital component of patient monitoring systems. In this article, we'll explore how Unimed revolutionizes patient care with advanced mainstream ETCO2 sensor technology.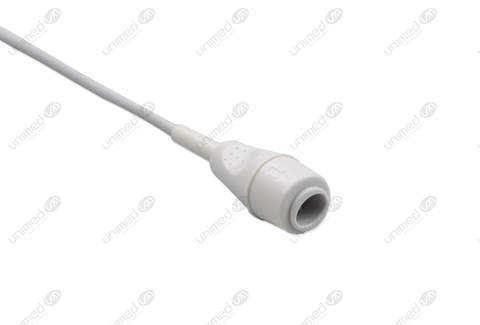 Understanding Mainstream ETCO2 Technology
Mainstream ETCO2 sensors play a pivotal role in patient monitoring, particularly during surgical procedures, in intensive care units, and in emergency medicine. These sensors provide real-time data on a patient's exhaled carbon dioxide levels, offering critical insights into their respiratory status.Our mainstream ETCO2 sensor is designed to seamlessly integrate into existing medical equipment, ensuring accurate and continuous monitoring.
Unmatched Compatibility
Our mainstream ETCO2 sensor is a versatile solution that is compatible with various medical devices, including those from reputable brands like Philips and Zoll. With part number compatibility spanning a range of models, Unimed's ETCO2 sensor is the go-to choice for ensuring your patient monitoring equipment is up to date and reliable.
Power Efficiency and Safety Compliance
At Unimed, we understand the importance of safety and efficiency in healthcare settings. Ourr C300 CO2 module is powered by the host system, requiring a minimal 5.00 V DC power supply. This module complies with the IEC 60601-1 standard, ensuring that it meets the highest safety standards in the industry.
Reliability in Challenging Environments
Unimed's mainstream ETCO2 sensor is built to perform in a variety of conditions. With an operating temperature range of 0 to 50°C and the ability to withstand 10 to 90% relative humidity, this sensor is well-suited for diverse healthcare settings. It even thrives in storage conditions ranging from -40 to 60°C.
Quality Assurance and Regulatory Compliance
Unimed takes pride in adhering to stringent quality standards and regulations.Our mainstream ETCO2 sensor complies with various industry standards, including IEC 60601-1, IEC 60601-1-2, EN55011, and more. This dedication to compliance ensures that healthcare providers can trust Unimed's products in critical care scenarios.
Conclusion
In conclusion, our mainstream ETCO2 sensor is a game-changer in patient monitoring technology. With its unmatched compatibility, power efficiency, reliability, and commitment to safety and compliance, Unimed is setting new standards in healthcare. When you choose us, you're not just selecting a brand; you're investing in a partner that prioritizes patient care above all else. Experience the future of patient monitoring with Unimed's mainstream ETCO2 sensor. Trust Unimed—your patients deserve the best.