Unimed: Your Trusted Partner for High-Tech Medical Supplies Manufacturing
At Unimed, we are proud to be your trusted partner in the field of medical supplies manufacturers. With our commitment to delivering high-quality products and exceptional services, we empower businesses in the healthcare industry to provide superior patient care. Let's explore how Unimed is revolutionizing the medical supplies manufacturing sector.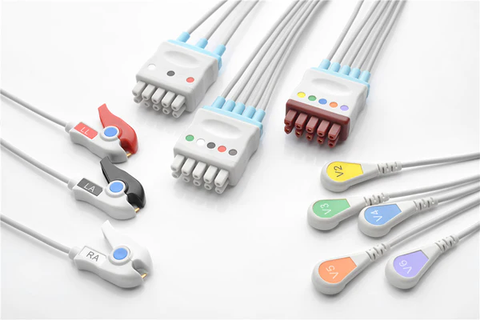 Comprehensive Range of Medical Monitoring Consumables
Unimed offers a comprehensive range of medical monitoring consumables to meet the diverse needs of healthcare providers. Our product line includes ECG monitoring consumables, blood oxygen monitoring consumables, and body temperature monitoring consumables. By partnering with Unimed, you can access a complete range of products that enhance cardiac care, ensure vitality assessment, and facilitate accurate diagnosis.
ECG Monitoring Consumables: Enhancing Cardiac Care
Unimed's ECG monitoring consumables are designed to enhance cardiac care by delivering accurate and reliable results. Our electrodes, cables, and leads are manufactured using advanced technology and undergo rigorous quality control processes. With Unimed,one of the greatest medical supplies manufacturers, you can trust that your patients' cardiac monitoring needs will be met with precision and reliability.
Blood Oxygen Monitoring Consumables: Ensuring Vitality Assessment
 Accurate assessment of blood oxygen levels is crucial for patient well-being. Unimed's blood oxygen monitoring consumables provide healthcare professionals with the tools they need to ensure accurate and reliable vitality assessment. Our sensors and cables are designed to deliver precise readings, enabling effective monitoring and timely intervention when necessary.
Body Temperature Monitoring Consumables: Facilitating Accurate Diagnosis
Temperature monitoring plays a vital role in diagnosing and managing various medical conditions. Unimed's body temperature monitoring consumables are designed to facilitate accurate diagnosis by providing healthcare professionals with reliable temperature measurement tools. Our temperature probes and accessories are meticulously crafted to ensure accurate readings, enabling healthcare providers to make informed decisions about patient care.
Quality Assurance and Compatibility
Unimed is dedicated to maintaining the highest standards of quality in our manufacturing processes. We adhere to rigorous quality control measures to ensure that our medical supplies meet and exceed industry standards. By choosing Unimed as your partner, you can trust that you are receiving products of exceptional quality that are designed to enhance patient care.
In addition to quality, Unimed products are designed for seamless compatibility with leading monitoring equipment. Our consumables are engineered to be interoperable with a wide range of monitoring devices, ensuring that healthcare providers can easily integrate our products into their existing systems. With Unimed, compatibility concerns are a thing of the past.
International Certifications: Ensuring Compliance and Market Access
Unimed holds international certifications that demonstrate our commitment to compliance and safety. These certifications provide assurance that our products meet stringent quality and regulatory requirements. By partnering with Unimed, you can have confidence that our medical supplies comply with industry standards, and you gain access to global markets with ease.
Professional, Fast, and Reliable Services
Unimed takes a customer-centric approach to ensure that we understand and meet the needs of our clients. We pride ourselves on providing professional, fast, and reliable services to our valued customers. Our dedicated customer service team is always ready to assist you and provide timely support throughout the ordering and delivery process. With Unimed, you can expect personalized attention and a seamless experience.
Conclusion
In conclusion, Unimed is your trusted partner in medical supplies manufacturing. With our comprehensive range of medical monitoring consumables, commitment to quality assurance and compatibility, and our professional, fast, and reliable services, we empower healthcare providers to deliver exceptional patient care. Partner with Unimed today and experience the difference of working with trusted and innovative medical supplies manufacturers.