Unimed: Empowering Customers with Cutting-Edge Medical Monitoring Solutions
At Unimed, we take pride in being your premier partner in medical monitoring solutions. With our dedication to delivering top-quality products and services, we empower businesses in the healthcare industry to provide exceptional patient care and drive growth. Let's explore how Unimed Medical is revolutionizing the medical monitoring sector.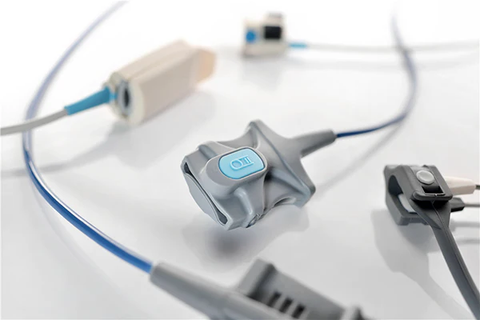 Delivering Top-Quality Medical Monitoring Consumables
Unimed is committed to providing high-tech solutions that leverage advanced monitoring technology. Our range of medical monitoring consumables includes spo2 sensors, ECG cables, temperature probes, and more, all designed to deliver accurate and reliable results. By partnering with Unimed, you can access a comprehensive product line that caters to the diverse demands of the medical monitoring industry.
Recognizing the crucial role of quality and regulatory compliance in the healthcare sector, Unimed places utmost importance on these aspects. Our commitment to excellence is reflected in the industry certifications that our medical monitoring consumables hold. These certifications serve as a testament to the high standards of quality and regulatory compliance that our products adhere to.
When you choose Unimed, you can have complete confidence that the consumables used in medical monitoring meet the highest standards of quality. We ensure that our products undergo rigorous testing and evaluation to ensure their reliability, accuracy, and performance. By prioritizing quality, we strive to provide healthcare professionals with the tools they need to deliver the best care possible to their patients.
Addressing Challenges in the Medical Monitoring Industry
Unimed recognizes the unique challenges faced by businesses in the medical monitoring industry. We offer tailored solutions to meet the specific requirements of our  clients. Our experienced team works closely with you to understand your needs and develop customized solutions that optimize your operations. Whether you need specialized cables, unique packaging, or product branding, Unimed is here to address your specific challenges and provide efficient solutions.
Seamless Compatibility: Unimed's Products and Our Brand Interoperability
Interoperability plays a critical role in the medical monitoring sector, allowing different devices and systems to work seamlessly together. Unimed products are engineered for compatibility with leading medical monitoring brands and models. Our spo2 sensors, ECG cables, and other consumables are designed to integrate smoothly with various systems, providing you with flexibility and convenience. With Unimed, you can easily adopt our products into your existing infrastructure without worrying about compatibility issues.
-Centric Services: Professionalism, Speed, and Reliability for Business Customers
At Unimed, we prioritize professionalism, speed, and reliability in our  services. We understand the importance of timely delivery and exceptional customer support. Our dedicated team is committed to providing you with prompt assistance and ensuring that your orders are processed efficiently. With Unimed as your  partner, you can expect professionalism, fast response times, and reliable services that support your business goals.
Driving Innovation and Growth in the  Medical Monitoring Sector
Unimed is at the forefront of research and development in the medical monitoring industry. We continuously strive to pioneer breakthroughs in monitoring technology. Our agile manufacturing process enables us to quickly adapt to market demands and deliver high-quality products. We are driven by a customer-centric approach, putting your needs at the center of our innovation and development efforts. Unimed is dedicated to your satisfaction as a  customer, ensuring that our products and services exceed your expectations.
Conclusion
In conclusion, Unimed is your premier partner in medical monitoring solutions. With our focus on delivering top-quality products, addressing  challenges, ensuring seamless compatibility, providing -centric services, and driving innovation and growth, we empower your business to succeed in the medical monitoring sector. Partner with Unimed today and experience the difference of working with a trusted and innovative provider.