Unimed: Your Trusted Medical Consumables Supplier for Quality and Excellence
As a distinguished R&D and manufacturing company specializing in medical monitoring consumables, UNIMED stands at the forefront of the international market, embodying craftsmanship and innovation. Our unwavering commitment to delivering excellence has earned us the status of an industry-leading international brand and a national high-tech enterprise. In this article, we unveil Unimed's prowess as a provider of top-tier medical consumables supplier and highlight our dedication to meeting customer needs and industry trends.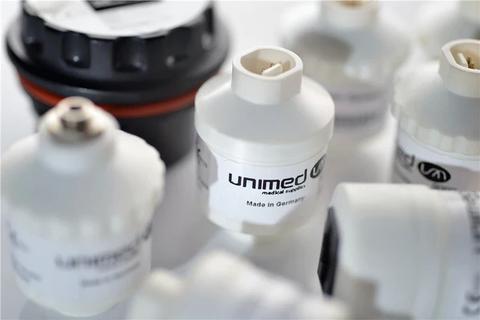 Insight-Driven Approach: Meeting Customer Needs and Industry Trends
At Unimed, we understand that staying ahead in the medical consumables industry demands a keen understanding of customer needs and industry trends. Our highly qualified and dedicated team is driven by the mission to provide you with professional designs and impeccable quality that perfectly align with your requirements. We pride ourselves on anticipating the needs of our customers and staying aligned with the latest advancements in medical technology.
Efficient Manufacturing: Flexible, Responsive, and High-Quality Production
With the backing of powerful ERP and IT systems, Unimed ensures streamlined and efficient manufacturing processes. Our unified manufacturing and process control systems enable us to offer flexible, responsive, and high-quality production methods that cater to our customers' unique demands. This approach not only reflects our commitment to meeting diverse requirements but also ensures the timely delivery of products that adhere to the highest quality standards.
Comprehensive Product Range: Ensuring Reliability and Compatibility
Unimed's product portfolio encompasses a wide range of medical consumables, including ECG electrodes, oxygen sensors, temperature probes, blood pressure cuffs, and fetal monitoring accessories. We are resolute in providing hospital users with a complete selection of products characterized by their reliability and compatibility. Each product is designed and manufactured to offer seamless integration with medical equipment, ensuring accurate data collection and optimal patient care.
Conclusion
In conclusion, Unimed stands as a beacon of quality and professionalism in the realm of medical consumables. Our commitment to excellence is reflected in every facet of our operations, from our insight-driven approach to manufacturing efficiency and comprehensive product range. As a medical consumables supplier, we are dedicated to delivering products of the highest standards, supported by domestic and international registrations and market access qualifications. Our goal is to provide healthcare professionals worldwide with professional, fast, and reliable services, elevating patient care through the provision of exceptional medical consumables. Our commitment to quality and compatibility defines us as your trusted medical consumables supplier. Experience excellence with Unimed and enhance your healthcare practices through our innovative solutions.