Unimed Medical Supplies: Your Trusted Partner in Healthcare Excellence
As a leading manufacturer of medical supplies and accessories, UNIMED envisions becoming a respected and well-known company in the healthcare sector. With a firm commitment to customer-centricity, continuous innovation, and development, we strive to be a benchmark enterprise in the industry and an internationally recognized brand. In this article, we explore the unmatched offerings of Unimed Medical Supplies, tailored to cater to the diverse needs of businesses in the healthcare domain.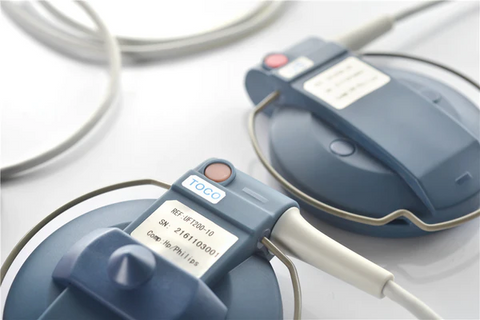 Unimed Medical Supplies - Empowering Healthcare Providers
Unimed takes pride in being a pioneer in providing high-quality medical supplies and accessories to healthcare providers worldwide. Our extensive range of products caters to hospitals, clinics, and medical institutions, ensuring they have access to the latest advancements and essentials required to deliver top-notch patient care.
With an unwavering commitment to excellence, Unimed Medical Supplies understands the critical role that healthcare providers play in society. We believe that by equipping these professionals with the best tools and resources, we contribute to elevating the overall standard of healthcare delivery.
Unparalleled Quality and Innovation
At Unimed, quality and innovation are at the core of everything we do. We adhere to the highest industry standards, ensuring that our medical supplies are reliable, safe, and efficient. Our rigorous quality control processes and stringent testing protocols guarantee that every product that bears the Unimed name is of the utmost quality.Our dedicated team of experts, comprising experienced healthcare professionals, and researchers, consistently strive to push the boundaries of innovation.
Unimed - Your Reliable Partner
In the fast-paced and ever-evolving healthcare landscape, having a reliable partner is of paramount importance. Unimed is committed to being that partner for your healthcare business. Whether you are a small clinic or a large hospital network, we treat each client with equal dedication and focus on delivering tailor-made solutions that align with your unique requirements.
By placing customer needs at the center of our operations, we engage in collaborative discussions to understand your challenges and objectives better. This approach allows us to offer personalized recommendations, ultimately empowering you to make informed decisions that lead to enhanced operational efficiency and improved patient outcomes.
Conclusion
In conclusion,embrace the Unimed advantage and unlock a world of possibilities for your healthcare business. As we march towards our vision of becoming a respected and internationally recognized brand, we invite you to embark on this journey with us - a journey driven by the commitment to provide unparalleled healthcare solutions and create a positive impact on the lives of millions worldwide. Choose Unimed Medical Supplies as your trusted partner and let us chart a course towards healthcare excellence together.