Unimed Medical Supplies: Ensuring Quality, Reliability, and Timely Delivery for Healthcare Professionals
As a brand synonymous with quality and reliability, UNIMED takes pride in its extensive range of medical essentials, including EKG, SpO2, NIBP cuff, IBP, temperature probes, fetal sensors, and more. Unimed medical supplies and accessories, dedicated to providing top-notch products that meet the highest industry standards. This article delves into Unimed's commitment to process management, quality control, and efficient logistics, making it the preferred choice for healthcare professionals worldwide.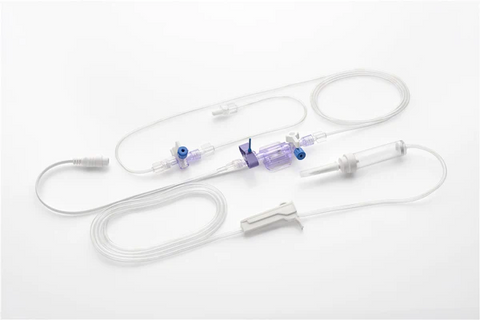 Quality Assurance through Rigorous Inspections
At Unimed, excellence begins at the source. Our brand employs a comprehensive process management approach, starting with incoming quality inspections. All raw materials and components undergo meticulous scrutiny, ensuring only the finest materials make their way into Unimed's medical supplies. In-process inspections are conducted at various stages of production to monitor quality and identify any potential issues proactively. The stringent quality system in place guarantees that every product leaving Unimed's facilities meets the highest quality standards, instilling confidence in healthcare professionals who rely on Unimed's medical supplies for their patients' well-being.
Comprehensive Product Range for Diverse Healthcare Needs
Unimed's dedication to catering to various medical requirements is evident in its diverse product portfolio. Whether it's EKG machines for cardiac diagnostics, SpO2 sensors for accurate oxygen saturation readings, or NIBP cuffs for precise blood pressure monitoring, Unimed has a solution for every healthcare setting. Our temperature probes and fetal sensors are engineered with utmost precision, providing reliable data for vital patient monitoring. By offering a wide array of medical supplies, Unimed empowers healthcare professionals to deliver exceptional care across specialties and patient demographics.
Reliable Logistics for Global Reach
Unimed understands the critical importance of timely and secure deliveries in the healthcare sector. With a well-established logistics network, we ensures that its medical supplies reach customers efficiently, no matter where they are in the world.  Healthcare professionals can rely on Unimed's efficient logistics to receive their medical supplies in a timely manner, allowing them to focus on providing quality care to their patients.
Conclusion
Unimed's commitment to delivering top-quality medical supplies with precision and care has earned it a reputable position in the healthcare industry. With an extensive product range, strict process management, and reliable logistics, Unimed has become the go-to brand for healthcare professionals seeking dependable medical essentials. From EKG and SpO2 sensors to NIBP cuffs and temperature probes, Unimed medical supplies guarantee the safety, accuracy, and efficiency that healthcare professionals demand. Embrace Unimed's commitment to excellence and elevate your patient care with the finest medical supplies available in the market.