Unimed Cables: Elevating Connectivity Solutions for Businesses
UNIMED, a trusted name in the healthcare industry, extends its expertise to provide high-quality cables designed for optimal connectivity solutions. Unimed cables are engineered with precision and care, ensuring seamless data transmission and reliable performance. In this article, we will explore how Unimed cables can enhance connectivity in various business environments, making them an essential asset for businesses seeking reliable and efficient data transfer.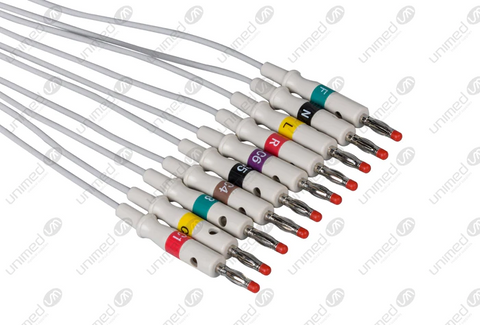 Unimed Cables - Unmatched Performance and Reliability
When it comes to business operations, reliable data transfer is paramount. Unimed cables are crafted with the latest technology and superior materials, ensuring unmatched performance and longevity. Our brand's commitment to quality and excellence is evident in every cable, making them a dependable choice for businesses seeking uninterrupted connectivity for their critical operations.
Versatility for Diverse Business Needs
Unimed offers a diverse range of cables to cater to various business requirements. Whether you need Ethernet cables for seamless network connectivity, USB cables for efficient data transfer, or HDMI cables for high-definition audiovisual transmission, Unimed has you covered. The brand's comprehensive selection ensures that businesses can find the perfect cable solution to meet their unique connectivity demands, simplifying complex data transfer tasks.
Efficient Data Transfer for Increased Productivity
In the fast-paced business landscape, time is of the essence. Unimed cables facilitate efficient data transfer, contributing to increased productivity and streamlined operations. With reliable and fast data transmission capabilities, businesses can make informed decisions promptly, stay ahead of the competition, and optimize their overall efficiency. Investing in Unimed cables translates to a boost in productivity, providing businesses with a competitive advantage in today's data-driven world.
Conclusion
Unimed cables are more than just mere connectivity solutions; we are a testament to our brand's commitment to excellence and reliability. With our unmatched performance, versatility, and efficiency, Unimed cables elevate connectivity solutions for businesses across industries. When you choose Unimed, you invest in the assurance of seamless data transfer and dependable performance, allowing your business to thrive in the digital age.As a trusted name in the healthcare industry, Unimed brings its expertise to the realm of cables, delivering connectivity solutions that businesses can rely on. Embrace Unimed cables and experience the transformative power of reliable and efficient data transfer for your business. With Unimed, your connectivity needs are met with precision and care, making a significant difference in your business's success. Trust Unimed for superior cables and elevate your business's connectivity to new heights.