Unimed: Nellcor Pediatric SpO2 Sensor - Superior Quality for Precise Monitoring
As Unimed, we take pride in delivering top-quality products that cater to various industries, including the medical sector. In this article, we'll delve into the world of Nellcor pediatric SpO2 sensors, a vital component in the field of healthcare. We'll explore the features, benefits, and why Unimed is your trusted source for these essential sensors.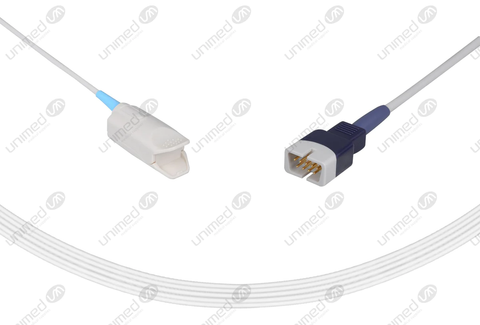 Understanding Nellcor Pediatric SpO2 Sensors
Nellcor pediatric SpO2 sensors are a crucial element in monitoring the oxygen saturation levels in pediatric patients. These sensors provide accurate and real-time data that medical professionals rely on to make critical decisions. At Unimed, we understand the significance of these sensors in healthcare settings, and that's why we offer a range of high-quality Nellcor pediatric SpO2 sensors.
Unmatched Quality and Precision
When it comes to pediatric care, precision and reliability are non-negotiable. Our Nellcor pediatric SpO2 sensors are designed and manufactured to meet the stringent quality standards required in the medical field. Made from premium materials, including stainless steel components, these sensors are built to last, ensuring durability even in demanding clinical environments.
The Unimed Advantage
At Unimed, our commitment to excellence extends beyond just product quality. We are more than just a supplier; we are your trusted partner in providing the best solutions for your medical needs. Here's why Unimed stands out:
 1.Customization to Meet Your Needs
We understand that every medical facility has unique requirements. That's why we offer customization options for Nellcor pediatric SpO2 sensors. Whether you need specific sizes, connectors, or other specifications, we can tailor our products to match your exact needs.
 2.Stringent Quality Control
Quality is at the core of everything we do. Our experienced technical and quality control team ensures that each sensor meets the highest standards before it reaches you. With Unimed, you can trust that your patients will receive the best care possible.
 3.Competitive Pricing and Timely Service
We believe that superior quality doesn't have to come at a high cost. Unimed offers competitive pricing without compromising on quality. Additionally, our commitment to timely customer service ensures that you receive your orders promptly, reducing downtime in your healthcare facility.
Conclusion
In conclusion, when it comes to Nellcor pediatric SpO2 sensors, Unimed is the brand you can trust for superior quality and precision. Choose us, and experience the difference in pediatric patient monitoring.In the world of healthcare, precision and reliability are paramount. Unimed understands the critical role Nellcor pediatric SpO2 sensors play in patient care, and we are dedicated to providing the highest quality products that you can rely on. With our commitment to customization, quality control, competitive pricing, and timely service, Unimed is your trusted partner for all your Nellcor pediatric SpO2 sensor needs.