Unimed Medical Supplies: Your Trusted Partner in Quality Healthcare Accessories
In the dynamic realm of healthcare, finding a reliable source for medical supplies and accessories is paramount to ensuring top-notch patient care. Unimed, a distinguished brand in the industry, stands out as a leading manufacturer offering a comprehensive range of medical supplies and accessories.If you have a need for medical supplies, it's important to understand the value that our company brings to healthcare organizations.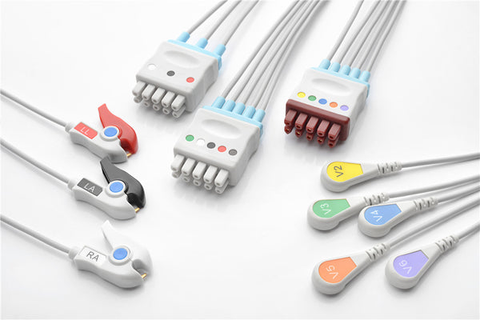 Unimed: Leading the Way in Healthcare Accessories
Unimed, a recognized leader in the field, specializes in producing essential medical supplies and accessories such as electrocardiogram equipment, SpO2 sensors, NIBP cuffs, IBP devices, temperature probes, and fetal sensors. What sets Unimed apart is its robust process management, which includes rigorous quality checks at every stage of production.
Quality Assurance at Every Step
At Unimed, our commitment to quality is evident in its meticulous process management, which encompasses incoming quality inspections, product inspections, and finished product evaluations. This unwavering dedication to maintaining high standards ensures that each product bearing the Unimed name meets stringent quality criteria.
A Global Presence with Reliable Logistics
At Unimed, we boast a global presence, supported by a well-established logistics network. Unimed's extensive distribution capabilities, coupled with long-term collaborations with renowned suppliers, guarantee the safe, accurate, and timely delivery of medical supplies and accessories to healthcare facilities worldwide.
Unimed Medical Supplies: Your Trusted Partner
Diverse Product Range: Unimed's product portfolio covers a wide array of medical accessories, making it a one-stop solution for healthcare institutions. From ECG equipment to temperature probes, Unimed offers a comprehensive range of products.
Quality You Can Trust: With a commitment to quality embedded in its DNA, Unimed ensures that each product is manufactured to the highest standards. The brand's rigorous quality control processes guarantee the reliability and safety of its medical supplies.
Global Reach, Local Impact:Our global distribution network enables healthcare providers to access top-quality medical supplies wherever they are needed. This global presence ensures that healthcare institutions receive their supplies promptly, allowing for uninterrupted patient care.
Conclusion
In conclusion, Unimed Medical is a trusted partner in the healthcare industry. Whether you require essential medical accessories like SpO2 sensors or NIBP cuffs, Unimed delivers excellence in every product. Choose Unimed Medical Supplies for a reliable, high-quality, and globally accessible source of essential medical supplies and accessories. By working with us, you're not just receiving products; you're forging a partnership dedicated to ensuring the best possible care for your patients. Trust in Unimed for all your medical supply needs, and experience the difference of quality healthcare accessories.