Affordable and Accessible Medical Consumables Supplies with Unimed
In the fast-paced world of healthcare, finding a reliable partner for medical consumables supplies is crucial for the seamless operation of hospitals and clinics. Unimed, a renowned international brand, is your go-to solution provider for high-quality medical consumables. As a leading research and development enterprise, Unimed combines excellence, innovation, and a commitment to meeting customer needs in the medical industry. In this article, we'll explore how Unimed stands out as a top choice for medical consumables suppliers, offering a comprehensive range of products and exceptional service.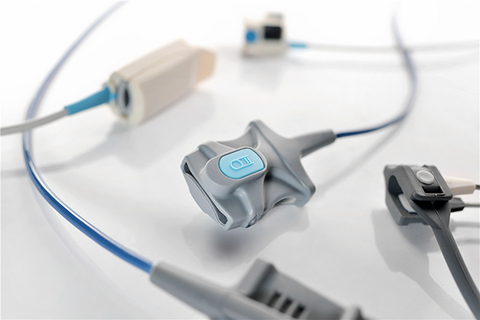 Unimed: A Rapid and Flexible Production System
Unimed's strength lies in its integrated solutions, which encompass research and development, manufacturing, and a global supply chain. We pride ourselves on our rapid response and flexible production system that covers every step from order placement and manufacturing to testing, inspection, delivery, and after-sales service. With a robust digital order management system, we ensure the security, accuracy, and traceability of every order.
Precision in Production Scheduling
Our 14-day production scheduling is managed through a computerized system that accurately translates order demands into actionable steps, guaranteeing traceability and flexibility. This precision in scheduling ensures that our customers receive their orders on time, every time.
Quality Assurance at Every Step
Unimed maintains rigorous quality standards throughout the production process. Our one-hour inspection and storage procedures are governed by a digital storage management software, ensuring that all products meet storage and safety requirements. We prioritize the safety and satisfaction of our customers above all else.
Global Reach and Timely Delivery
Unimed's global distribution network is built on long-term partnerships with well-known suppliers. This allows us to provide safe, accurate, and timely delivery to our customers, regardless of their location. Our commitment to responsiveness means that you can trust Unimed to deliver on time, every time.
Excellence in After-Sales Service
Our after-sales service is characterized by a rapid response and a well-defined process, supported by a perfect feedback mechanism. Unimed ensures that customer needs are met promptly and efficiently, providing peace of mind long after the initial purchase.When you choose us as your medical consumables suppliers, you are choosing a partner dedicated to providing reliable quality, good compatibility, and professional, fast, and reliable services to hospitals worldwide.
Conclusion
At Unimed, we are your trusted partner in healthcare. As a leading international brand, our company brings a craftsman spirit of excellence, a deep understanding of customer needs, and an unwavering commitment to quality. Our powerful ERP and IT systems unify manufacturing and process control, allowing us to offer flexible, fast, and high-quality production.Our product range covers a wide spectrum of medical consumables, including ECG, blood oxygen, blood temperature, blood pressure, and fetal supervision monitoring supplies. We hold domestic and international registration certifications and market access qualifications, ensuring our products meet the highest industry standards.Trust us, and experience the difference of working with a leader in the industry. Your success is our priority.