From The Top-notch Manufacturer In The Industry, Practical Patient Monitor Accessories
We frequently picture doctors and nurses regarding medical supplies, prescriptions, and procedures. However, these experts can only perform their duties with the proper equipment. Additionally, Unimed Medical provides a wide selection of patient monitor accessories to assist healthcare providers in various settings.
What kinds of accessories are there?
1. ECG Leads: The heart's electrical activity is measured using these leads. Doctors and nurses can use them with a variety of patient monitors, and they are often positioned on the patient's chest.
2. SpO2 Sensors: These sensors, which can be applied to a finger, earlobe, or toe, detect the blood's oxygen saturation levels.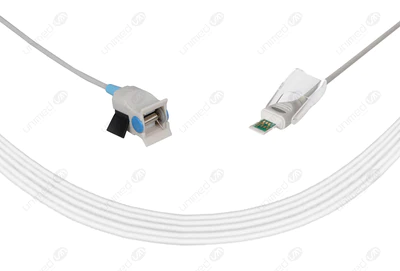 3. Blood pressure cuffs, which patients can wear on the arm or the leg to assess blood pressure.
4. Temperature Probes: These probes can be inserted in the ear, under the arm, or in the rectum to measure body temperature.
Advantages of using these items
Enhancing the patient's level of care is one of the key advantages of using a patient monitor. For example, medical staff could become aware of changes in a patient's condition considerably more quickly by employing a monitor than they could if they depended on conventional techniques like collecting manual readings. As a result, individuals who require therapy will be given it more swiftly.
The possibility of mistakes being made is another advantage of using a patient monitor. There is always a chance for human mistakes, like when a medical expert manually takes a patient's vital signs. This can cause the treatment to be delayed or even administered incorrectly. With a patient monitor, these errors are far less likely to happen.
Conclusion
You need to look no further than Unimed if you require patient monitor accessories. Please contact us if you have any concerns about our products or the ordering procedure. We are always delighted to assist!