Enhancing Patient Care with Unimed's Pulse Oximeter Sensor: A Comprehensive Guide
At Unimed, our mission is to empower healthcare professionals with cutting-edge medical supplies. In this comprehensive guide, we delve into the world of pulse oximeter sensors, focusing on our industry-leading product: the Unimed Pulse Oximeter Sensor. Discover how our sensor technology revolutionizes SpO2 level measurements, ensuring accurate and reliable patient care.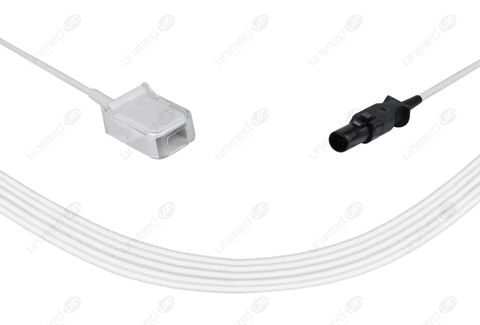 Understanding the Importance of Pulse Oximeter Sensors
 In the realm of healthcare, monitoring SpO2 levels is of utmost importance. Pulse oximeter sensors play a critical role in this process by providing essential data for diagnosis and treatment. These sensors accurately measure the oxygen saturation levels in a patient's blood, enabling healthcare professionals to make informed decisions about their care. At Unimed, we recognize the significance of precise SpO2 readings and have developed the Unimed Pulse Oximeter Sensor to meet the highest standards of accuracy.
Introducing Unimed's Pulse Oximeter Sensor
 At Unimed, we are committed to excellence in medical supplies. Our Pulse Oximeter Sensor is a testament to this commitment. Designed with advanced technology and precision, our sensor stands out in the industry. With features such as enhanced LED lights and cutting-edge sensor technology, it ensures accurate SpO2 level measurements in various clinical settings. When you choose Unimed, you can trust that you are using a top-of-the-line pulse oximeter sensor.
Unparalleled Compatibility and Connectivity
 We understand the importance of seamless integration and compatibility with existing medical equipment. That's why our Pulse Oximeter Sensor is designed to work seamlessly with major patient monitors and pulse oximeters. Whether you use Philips, GE, Ohmeda, or other trusted brands, our sensor ensures hassle-free connectivity. This compatibility simplifies the workflow for healthcare professionals, allowing for efficient patient care without disruption.
Precision and Reliability for Accurate SpO2 Measurements
 When it comes to patient care, precision and reliability are paramount. Our Pulse Oximeter Sensor is engineered with advanced LED lights and sensor technology to deliver accurate SpO2 measurements. We prioritize consistency, ensuring that healthcare professionals can rely on our sensor for precise readings every time. Trust Unimed to provide a pulse oximeter sensor that meets the highest standards of accuracy and reliability.
Comfort and Convenience for Patients
 At Unimed, we understand that patient comfort is essential during medical procedures. That's why our Pulse Oximeter Sensor is designed with patient-centric features in mind. We offer a range of sensor sizes and positioning options to accommodate various patients, ensuring a comfortable fit. With Unimed's sensors, patients can experience enhanced comfort without compromising the accuracy of their SpO2 measurements.
Conclusion
 As a leading provider of medical supplies, Unimed is dedicated to delivering exceptional pulse oximeter sensors that transform patient care. Our commitment to precision, reliability, and patient comfort sets us apart. Choose Unimed for the highest quality pulse oximeter sensor technology, and experience the difference in accurate SpO2 level measurements for optimized healthcare outcomes. Trust Unimed to be your partner in delivering reliable, accurate, and patient-centric pulse oximeter sensors.