Unimed's Sensor ETCO2: Reliable Monitoring Technology for Better Patient Care
In the healthcare industry, accurate and dependable patient monitoring systems play a crucial role in ensuring optimal care and patient safety. One essential component of such systems is sensor ETCO2 technology. We will explore the significance of Sensor ETCO2 in medical settings and introduce Unimed as a reputable provider of advanced medical monitoring solutions.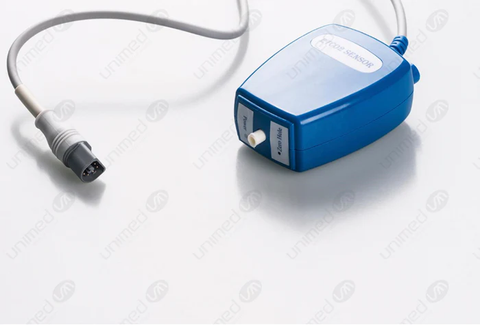 The Role of Sensor ETCO2 in Medical Settings
Sensor ETCO2 technology, also known as end-tidal CO2 monitoring, is of paramount importance in healthcare. It enables healthcare professionals to assess a patient's respiratory function by measuring the concentration of carbon dioxide in their exhaled breath. Sensor ETCO2 provides real-time data that assists in monitoring ventilation, evaluating interventions, and making informed decisions to enhance patient care. Its benefits include accurate respiratory data, early detection of complications, and improved patient outcomes.
Unimed's Commitment to Advanced Sensor ETCO2 Technology
Unimed is a trusted provider of medical monitoring solutions, known for its commitment to quality and reliability. We offer a comprehensive range of Sensor ETCO2 products designed to meet the diverse needs of healthcare professionals. Unimed's Sensor ETCO2 solutions seamlessly integrate with existing healthcare environments, providing compatibility and ease of use. When you choose Unimed, you can trust in the superior performance and reliability of our Sensor ETCO2 technology.
Factors to Consider When Choosing Sensor ETCO2
Choosing the right Sensor ETCO2 technology is crucial for healthcare professionals, and Unimed's Sensor ETCO2 surpasses essential criteria, such as accuracy, response time, and durability. Our sensors offer unparalleled precision, guaranteeing the reliability of respiratory data. With swift response times, healthcare professionals can monitor CO2 level fluctuations in real-time, enabling prompt intervention when necessary. Additionally, positive feedback from our satisfied customers serves as a testament to the exceptional quality and performance of Unimed's Sensor ETCO2 solutions. Rest assured, Unimed's Sensor ETCO2 is the optimal choice for healthcare providers seeking reliable and efficient respiratory monitoring.
Conclusion
Sensor ETCO2 technology plays a vital role in healthcare monitoring, enabling healthcare professionals to make informed decisions and optimize patient care. Unimed, as a reputable provider of medical monitoring solutions, offers advanced Sensor ETCO2 technology. By choosing Unimed's Sensor ETCO2 solutions, healthcare practitioners gain access to reliable monitoring technology that enhances patient safety and care quality. Trust in Unimed's commitment to excellence and choose our advanced Sensor ETCO2 solutions for your healthcare monitoring needs.