Unimed: Your Trusted Source for High-Quality Pulse Oximeter Sensors
When it comes to patient care, medical professionals must have access to reliable and accurate tools to ensure the best outcomes. Among these critical instruments is the pulse oximeter sensor, which plays a crucial role in monitoring a patient's oxygen saturation levels. UNIMED, a leading high-tech company specializing in medical monitoring consumables, stands as a reliable and trusted brand for physicians, biomedical engineers, and executive purchasers seeking top-quality SpO2 sensors. In this article, we delve into the reasons why Unimed is the go-to choice for pulse oximeter sensors, catering to the needs of the medical community.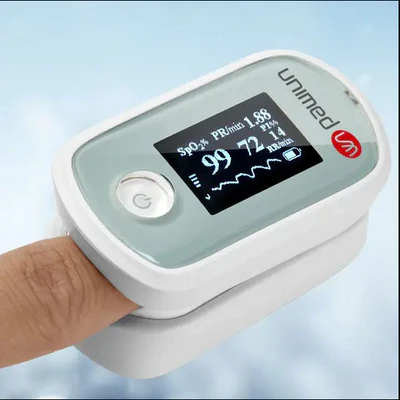 Unimed - A Brand with Credible Certifications and Qualifications
Unimed is dedicated to maintaining the highest standards in the industry, evident through its prestigious international certifications and major market access qualifications. These certifications include FDA, CFDA, CE, time, CMEF, and more, signifying the brand's commitment to adhering to stringent regulations and safety measures. By choosing Unimed, medical professionals can rest assured they are working with a brand that values transparency and upholds the trust of its customers.
Unmatched Compatibility and Wide Range of SpO2 Sensors
One of the key advantages of Unimed's pulse oximeter sensors is our compatibility with a broad spectrum of major reusable and disposable SpO2 sensors in the market. Whether it's Masimo, Datascope, Nellcor, Nihon Kohden, Philips, or other devices, Unimed's sensors seamlessly integrate with them, making it an ideal choice for medical facilities that use diverse monitoring equipment. This adaptability ensures convenience and efficiency in patient care.
Unimed's Commitment to Material Quality and Positive Evaluations
A critical aspect of pulse oximeter sensors is the quality of materials used in their manufacturing. Unimed goes the extra mile to maintain transparency and accountability by providing reliable evidence of its materials' track record. By doing so, we instill confidence in medical professionals who seek to make informed decisions about the tools we use to save lives. Positive evaluations and feedback further validate Unimed's commitment to excellence and customer satisfaction.
Conclusion
When it comes to selecting pulse oximeter sensors, Unimed emerges as the premier choice for medical professionals, biomedical engineers, and executive purchasers. Our top-quality SpO2 sensors, accompanied by a history of international certifications and market access qualifications, solidify Unimed's position as a reliable and trusted brand. The seamless compatibility with a wide range of major monitoring devices and transparent track record of materials used further underscores their commitment to patient care and safety. For those seeking excellence in medical monitoring consumables, Unimed stands as the beacon of reliability and efficiency. Choose Unimed for unparalleled pulse oximeter sensor solutions that elevate patient care to new heights.