Unimed - Providing Top-Quality Pulse Oximeter Sensors and Interface Cables for Efficient Monitoring
At Unimed Medical Supplies, we take pride in offering a wide range of high-quality SpO2 sensors and interface cables that are compatible with various patient monitors and pulse oximeters, including renowned brands like Philips, GE, Ohmeda, Datascope, DETEX, Nihon Kohden, Nellcor, and many others. Our CE and FDA approved SpO2 sensors and interface cables are not only reliable but also valid in different markets. In this article, we will explore the importance of pulse oximeter sensors and the benefits of choosing UNIMED products for accurate SpO2 level measurements.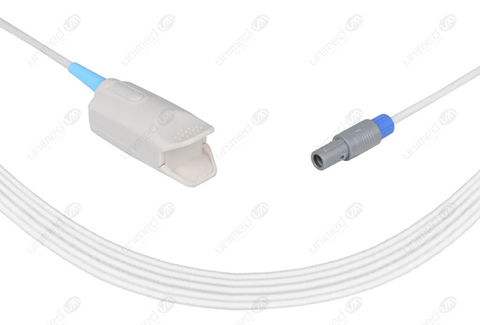 Understanding Pulse Oximeter Sensors
Pulse oximeter sensors, also known as SpO2 sensors, play a crucial role in modern medical monitoring. These sensors help measure the level of oxygen saturation in a patient's blood, providing valuable insights into their respiratory health. Fingertip SpO2 sensors are the most commonly used, offering convenience and ease of use for patients and healthcare professionals alike.
The Versatility of Unimed SpO2 Sensors
Unimed offers SpO2 probes in a variety of sizes to cater to patients of all age groups, including adults, children, infants, and newborns. These sensors are designed to be placed on different positions on the fingers, toes, thumbs, hands, or feet, ensuring accurate readings in diverse medical scenarios. Even for patients with darker skin tones, our SpO2 sensors equipped with brighter LEDs can provide precise measurements, allowing for comprehensive patient care.
Unimed's Superior Interface Cables
Our SpO2 interface cables are specially engineered to enable seamless compatibility between our SpO2 sensors and various monitors. The medical-grade material used in the cables ensures durability and reliability in real-world medical environments. Moreover, the double shielding of our cables provides strong anti-interference capabilities and stable signal transmission, ensuring accurate and consistent readings during monitoring sessions.
Unimed's Commitment to Quality and Compliance
As a leading brand in the medical supplies industry, Unimed places paramount importance on quality and compliance. All our SpO2 sensors and interface cables are CE and FDA approved, adhering to stringent international standards. By choosing Unimed products, healthcare professionals can trust that they are using reliable and safe tools to monitor their patients' SpO2 levels.
Conclusion
In conclusion, Unimed Medical Supplies stands as a reliable partner in providing top-quality pulse oximeter sensors and interface cables to the medical community. Our wide compatibility with major patient monitors and pulse oximeters, along with the versatility of our SpO2 sensors for different patient categories, ensures comprehensive monitoring solutions for healthcare facilities. With a focus on quality, compliance, and innovation, Unimed remains committed to empowering healthcare professionals with reliable tools for efficient and accurate SpO2 level measurements.