Unimed Offers Medical Supplies of Exceptional Quality.
Unimed provides a wide range of high-quality products at affordable costs, including various medical supplies, accessories, and equipment. Read this post on the Unimed blog to learn more about how the company offers the most advanced patient monitoring supplies for the medical industry.
Who or what is Unimed?
Unimed Medical Supplies Inc., an industry leader in the production of medical supplies, specializes in producing patient monitoring supplies and accessories. As a medical supply manufacturer, Unimed has been dedicated to providing service catering to customers' needs for over 20 years. The company offers a wide range of patient monitoring accessories, including ECG cables, Sp02 sensors, temperature probes, NIBP cuffs, and fetal probes, all from a single source. United, on the other hand, possesses recognized qualifications, enabling the company to develop into critical locations worldwide and offer its customers high-quality and speedy service.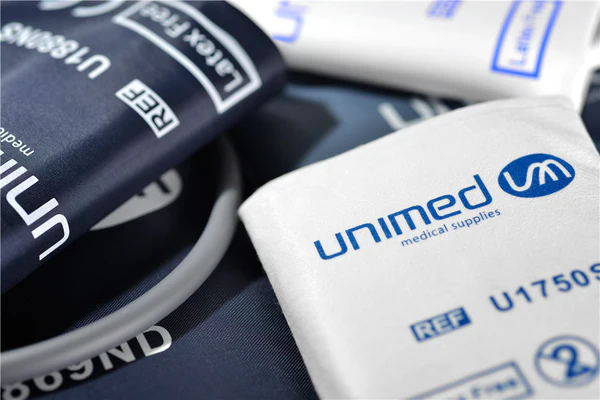 Patient Monitoring Accessories
Today's market offers a great deal of diversity regarding patient monitoring accessories. However, only some of them are built the same. Therefore, it is essential to consider Unimed as your primary resource while looking for the most suitable items to meet your requirements.
We are a manufacturer of medical supplies, and one of the services we provide is a comprehensive selection of patient monitoring accessories. These include blood pressure cuffs, stethoscopes, thermometers, and much more. In addition, every one of our products is developed to provide quality and functionality unmatched in the industry. In addition, we are well recognized as one of the most respected producers in the sector, enabling us to provide our clients unrestricted access to the best items available.
In addition to providing items of unmatched quality, we pride ourselves on providing unmatched service levels to our customers. Our team is always accessible to answer any questions you might have regarding our goods or the requirements unique to your situation. Because we want you to be fully happy with your purchase, we will do everything in our power to assist you in locating the item that is most suited to meet your requirements.