Unimed Medical Supplies: Quality, Reliability, and Global Presence
In the realm of patient monitoring supplies, Unimed Medical Supplies is dedicated to providing quality, dependability, and a global presence. As a top producer, we place a strong priority on creating patient monitoring supplies of the highest calibre so that medical practitioners may depend on them for reliable outcomes. Our strict quality control procedures, which ensure exceptional product performance, show Unimed devotion to quality.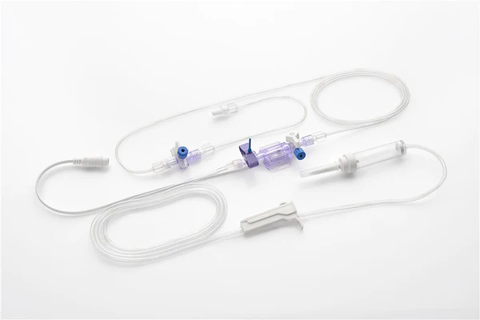 Quality and Reliability in Patient Monitoring Supplies
Recognizing the significance of seamless integration between patient monitoring accessories and different monitor brands, we at Unimed are pleased to offer a diverse range of multi-compatible products. Our extensive selection includes ECG cables, SpO2 sensors, temperature probes, NIBP cuffs, fetal probes, and more. These accessories are specifically designed to cater to diverse monitoring needs, empowering healthcare facilities to deliver comprehensive and efficient patient care.
Extensive Range of Patient Monitoring Accessories
Unimed Medical Supplies takes pride in our extensive range of patient monitoring accessories. Our goal is to provide a one-stop shop solution for complete patient monitoring solutions. By offering a comprehensive selection of accessories, we ensure that healthcare professionals have access to the tools they need to monitor patients effectively. From ECG cables to NIBP cuffs and beyond, our products are designed to meet the highest standards of quality and reliability.
Our commitment to excellence extends beyond the quality of our products. Unimed Medical Supplies is dedicated to serving customers worldwide with professional and reliable services. We hold internationally approved certifications, which ensure that our products meet the necessary quality and compliance standards. These certifications also give us the ability to serve customers in main markets across the globe, providing them with access to our high-quality patient monitoring supplies.
Global Market Reach and Professional Services
As a global supplier, we understand the importance of efficient delivery options. That's why we offer fast and efficient delivery services to our global clientele. Whether you are located near our manufacturing facilities or on the other side of the world, we strive to deliver our products promptly and reliably. We value the trust our customers place in us and work tirelessly to meet their needs and exceed their expectations.
Conclusion
In conclusion, Unimed Medical Supplies is your trusted partner for quality patient monitoring supplies. With our commitment to quality, reliability, and global presence, we provide healthcare professionals with the tools they need to deliver exceptional patient care. Choose Unimed for comprehensive patient monitoring solutions, multi-compatible accessories, and professional services. Experience the difference that our high-quality products and reliable delivery options can make in your healthcare facility. Trust Unimed Medical Supplies for excellence in patient monitoring.