Unimed Medical - Providing Innovative Solutions for Your Medical Cable Needs
Healthcare professionals rely on medical cables to ensure accurate and reliable data transfer between patients and monitoring devices. Choosing the right medical cable manufacturer is essential for ensuring high-quality, durable, and reliable cables that meet the specific needs of your healthcare facility. Unimed Medical is a top-tier medical cable manufacturer with almost 20 years of experience in the industry. In this article, we will explore the reasons why Unimed Medical is an excellent partner for your healthcare facility's medical cable needs.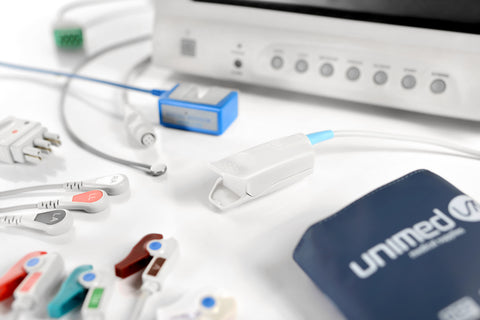 Innovative Customized Solutions
Unimed Medical offers innovative customized solutions to meet the unique needs of healthcare facilities. We understand that every healthcare facility has different requirements and preferences when it comes to medical cables. Therefore, we work closely with our clients to create customized solutions that match their needs. Our team of experts uses cutting-edge technology to develop new products based on client needs, ensuring that healthcare professionals have access to the latest technology in medical cable manufacturing.
High-Quality Materials and Components
Unimed Medical only uses high-quality materials and components to manufacture our medical cables. We use silicone, TPU, and PVC materials that are resistant to wear and tear, moisture, and heat, making them suitable for demanding environments such as operating rooms or emergency departments. Additionally, we use high-quality connectors and cables that are compatible with different types of medical equipment.
ISO Certified Quality Control
All of Unimed Medical's medical cables undergo strict testing and quality control processes to comply with international standards and regulations such as CE and ISO certification. These certifications demonstrate our commitment to producing high-quality medical cables that meet the highest safety and quality standards.
Flexible Prices to Meet Our Budgetary Needs
Unimed Medical's prices remain competitive and flexible despite offering high-quality medical cables. We understand that healthcare providers need cost-effective solutions, so we offer volume discounts and flexible payment options.
Excellent Customer Service
Unimed Medical's team is dedicated to providing excellent customer service. We provide fast and reliable services to clients worldwide, ensuring they receive their orders on time. Additionally, we provide technical support and customized solutions to meet specific needs, demonstrating our commitment to client satisfaction.
Conclusion
In conclusion, Unimed Medical is an ideal partner for your healthcare facility's medical cable needs. We offer innovative customized solutions, have international certifications, and provide outstanding customer service. By partnering with Unimed Medical, healthcare providers can ensure access to high-quality, reliable, and durable medical cables.