Unimed Medical Makes a Wide Range of Products to Serve Industry
Medical cable producer Unimed creates a range of medical cables for the healthcare sector. They are perfect for hospitals and health facilities since their wires are dependable and long-lasting. To satisfy your unique demands, Unimed Medical also provides customized cables.
What Kinds Of Medical Cables Are Offered?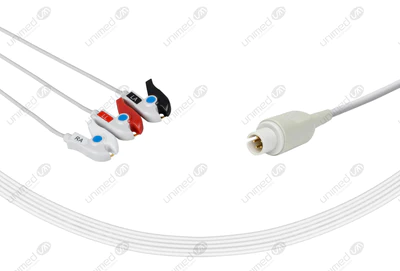 There are several options available to the market regarding medical cables. For example, any medical team can use Unimed's large selection of goods, ranging from simple cables to more specialized ones.
Medical cables are frequently used for surgical instruments, ECG and heart monitors, and theater and anesthesia equipment. In addition, Unimed offers a variety of products, from standard cables to more specialized items, to fulfill the demands of any medical team.
Unimed provides cables for monitoring patient breathing and blood oxygen levels in operating rooms and during anesthesia. These are crucial for ensuring operations are safe and giving doctors correct information. For patients to receive the best care possible, precise information is also needed for ECG and heart monitor. Additionally, these monitors measure brain activity or heart rate using electrodes affixed to the patient's skin or torso.
Unimed offers cables that link several pieces of surgical equipment. Therefore, it's important to guarantee a successful procedure and prevent damage. Unimed has a vast selection of items, so they will undoubtedly have the medical cables you require.
What Makes Unimed Your Cable Supplier of Choice?
Unimed is a maker of medical cables that creates a range of goods for the market. There are many things to pick from in the company's wide product catalog, which has been in operation for decades. To satisfy its customers' demands, Unimed provides a variety of cables, connectors, end caps, and other products.
Cables made by the company are intended for high-volume applications like MRI and CT scanning. The connections made by the company are excellent for use with fiber optic machinery. To meet the particular requirements of its clients, Unimed also produces end caps and other components.
Leaders in business from all around the world rely on Unimed's products. All across the world, hospitals and medical facilities use the company's products.