Unimed Medical Cables - Reliable and High-Quality Solutions for Patient Monitoring
Patient monitoring is a critical aspect of modern healthcare, with patient safety and comfort being the top priorities. In this context, medical cables are crucial in facilitating accurate and reliable data transfer between patient monitors and the patients themselves. Unimed Medical is a leading manufacturer of medical cables with almost 20 years of experience in the industry. In this blog post, we will discuss why Unimed Medical Cables are reliable and high-quality solutions for patient monitoring.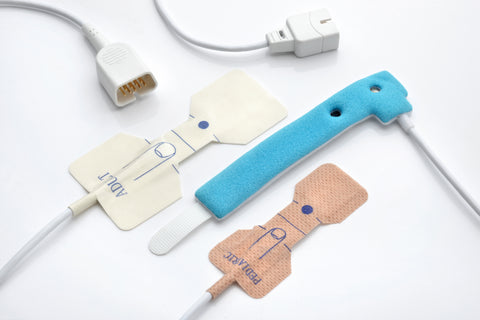 A Wide Range of Compatible Medical Cables
Unimed Medical's medical cables offer a full range of compatible products to support various types of patient monitoring devices. These include ECG cables, SpO2 sensors, temp probes, NIBP cuffs, and more. All our cables are designed to be reliable and durable, made from high-quality materials that meet international standards and regulations such as CE and FDA certification.
High Compatibility and Reliability
One of the key benefits of using Unimed Medical Cables is their high compatibility and reliability. Our cables have multi-compatible interfaces that enable them to work seamlessly with different brands and models of patient monitoring devices. This means healthcare professionals can use Unimed Medical Cables with any device they currently have, reducing the need for multiple cable sets and improving efficiency. Furthermore, Unimed Medical Cables undergo rigorous testing and quality control processes to consistently deliver accurate and reliable data transfer.
Enhanced Patient Comfort & Safety
Unimed Medical Cables also prioritize patient comfort and safety. Our ECG cables, for example, come with soft and flexible leads that are gentle on the skin and minimize discomfort for the patient. Additionally, our SpO2 sensors feature anti-bacterial materials that prevent infection and promote skin health. These features demonstrate Unimed's dedication to improving patient outcomes and experience through their medical cables.
Excellent Customer Service
Finally, it's worth highlighting Unimed Medical Supplies' excellent customer service. Our team is dedicated to providing customers professional, fast, and reliable services worldwide. We offer customized solutions and technical support to meet specific needs, ensuring that healthcare professionals can get the most out of our medical cables.
Conclusion
In conclusion, Unimed Medical Cables are reliable and high-quality solutions for patient monitoring. We offer a wide range of compatible products, high compatibility, and reliability, enhanced patient comfort and safety, durability, and long-lasting performance. With their commitment to quality and outstanding customer service, Unimed Medical is an excellent choice for healthcare professionals looking for efficient and effective medical cables.