Unimed China: Providing High-Quality Medical Supplies to the Chinese Market
As the top supplier of premium medical supplies in China, Unimed China is committed to providing top-notch goods that satisfy the high requirements of the healthcare sector. We work hard to make sure that healthcare professionals have access to the top tools and equipment so they may deliver the best possible patient care. We place a significant emphasis on quality, dependability, and innovation.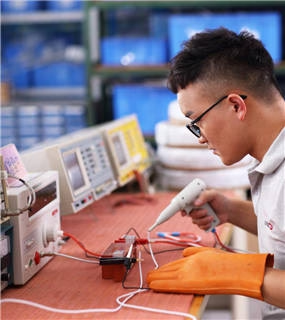 Unimed China's Range of High-Quality Medical Supplies
At Unimed China, we offer an extensive range of medical supplies designed to cater to the diverse needs of healthcare facilities across the country. From surgical instruments and disposable gloves to diagnostic equipment and wound care products, our comprehensive catalog covers all essential areas of medical practice.
Our commitment to quality is evident in every product we offer. We work closely with reputable manufacturers who adhere to strict quality control measures, ensuring that each item meets or exceeds industry standards. Whether it's surgical instruments crafted from premium-grade stainless steel or sterile gloves made from hypoallergenic materials, our products are designed to deliver exceptional performance and reliability.
The Benefits of Partnering with Unimed China for Your Medical Supply Needs
Partnering with Unimed China for your medical supply needs comes with numerous benefits. Firstly, our unwavering commitment to quality means that you can trust the products you receive from us. We understand the critical role that medical supplies play in patient care, and we go above and beyond to ensure that our offerings meet the highest standards.
Secondly, our extensive product range allows you to source all your medical supplies from a single, reliable supplier. This streamlines the procurement process, saving you time and effort. Additionally, by consolidating your orders with Unimed China, you can take advantage of bulk purchasing discounts, helping you optimize your budget without compromising on quality.
Furthermore, we prioritize customer satisfaction and aim to provide exceptional service at every step. Our knowledgeable and friendly team is always ready to assist you with product selection, answer any queries you may have, and ensure a smooth ordering process. We understand the urgency of medical supply requirements, and we strive to deliver your orders promptly and efficiently.
Conclusion
Unimed China is the go-to provider for high-quality medical supplies in the Chinese market. With our commitment to quality, extensive product range, and exceptional customer service, we are dedicated to supporting healthcare professionals in delivering the best possible care to their patients. Trust Unimed China for all your medical supply needs and experience the difference that quality makes.