Unimed China: Pioneering Medical Supplies and Accessories for Global Healthcare
At UNIMED, our vision is clear - to be a respected and well-known company in the healthcare sector. As a leading manufacturer of medical supplies and accessories, we are committed to becoming a benchmark enterprise in the industry, recognized internationally for our dedication to customer needs, continuous innovation, and development. Unimed China, an integral part of the Unimed brand, stands at the forefront of pioneering advancements in medical technology, creating a better future for healthcare worldwide.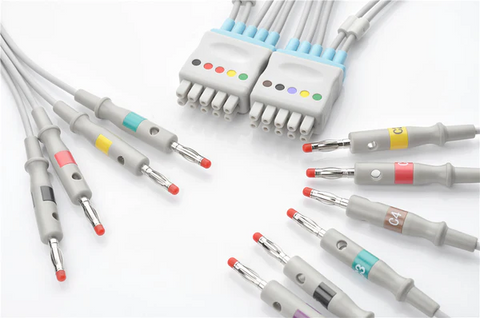 Unimed China - A Trusted Partner in Healthcare Solutions
Unimed China has emerged as a reliable and trusted partner for healthcare facilities and professionals seeking top-quality medical supplies and accessories. With a diverse product range designed to cater to various medical requirements, Unimed China's commitment to excellence is evident in every aspect of our operations.
At Unimed China, quality is at the heart of everything we do. Our medical supplies and accessories undergo stringent quality control measures, ensuring that healthcare professionals receive products they can trust. From patient monitoring accessories to essential medical equipment, our dedication to maintaining exceptional standards sets us apart as an industry leader.
Customer-Centric Approach
Understanding and addressing the unique needs of our customers is paramount to our success. Unimed China's customer-centric approach drives our continuous efforts to improve and innovate our products and services. By prioritizing feedback and actively engaging with our clients, we ensure that our offerings remain relevant and effective in enhancing patient care.
Driving Innovation in Healthcare
Innovation is the cornerstone of Unimed China's success. We invest in research and development to push the boundaries of medical technology and deliver cutting-edge solutions. By collaborating with healthcare professionals and institutions, we strive to develop products that not only meet current demands but also anticipate future healthcare challenges.Trust Unimed China - your reliable partner in elevating medical care to new heights.
Conclusion
Unimed China is your gateway to advanced healthcare solutions.As the world becomes increasingly interconnected, the importance of reliable and high-quality medical supplies and accessories cannot be understated. Unimed China, an integral part of the Unimed brand, takes pride in being a pioneering force in the global healthcare sector. With an unwavering commitment to excellence, a customer-centric approach, and a relentless pursuit of innovation, Unimed China is your trusted gateway to advanced healthcare solutions.Experience the difference of Unimed China's top-notch products and join us on our journey to shape the future of healthcare. Together, let's create a better world for patients and healthcare providers alike.