The Unimed Pulse Oximeter Sensor: Improving the Effectiveness and Accuracy of Monitoring
Unimed is deeply committed to revolutionizing the medical field by creating breakthrough solutions that elevate patient care and streamline healthcare operations. Our state-of-the-art Pulse Oximeter Sensor is meticulously engineered to enhance monitoring efficiency and deliver accurate spo2 measurements, empowering healthcare providers to make informed decisions for superior patient outcomes. In this enlightening article, we will delve into the exceptional features that set Unimed's pulse oximeter sensor apart, including its remarkable speed of response, unwavering precision, unmatched reliability, and intuitive user interface. Embrace the transformative advantages of Unimed's Pulse Oximeter Sensor and witness a remarkable improvement in monitoring efficiency within your esteemed healthcare facility.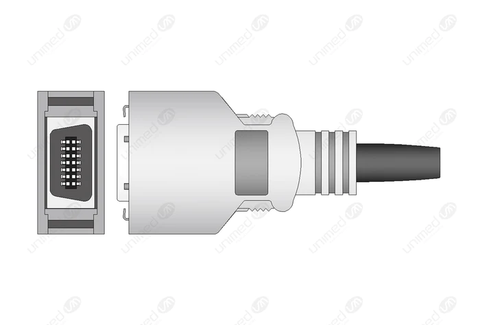 Efficient Spo2 Monitoring with Rapid Response
Unimed's pulse oximeter sensor is engineered for efficient spo2 monitoring with rapid response times. Healthcare professionals need timely spo2 readings to make critical decisions for patient care. Our sensor provides quick and accurate spo2 measurements, allowing healthcare professionals to obtain real-time data efficiently. With Unimed's pulse oximeter sensor, you can experience improved monitoring efficiency and a streamlined workflow that saves valuable time and enhances patient care.
Precision and Reliability for Critical Measurements
When it comes to critical measurements, precision and reliability are of utmost importance. Unimed's pulse oximeter sensor is designed to deliver accurate spo2 readings, even in challenging clinical scenarios. Our sensor incorporates advanced technology and algorithms to ensure precise measurements, providing healthcare professionals with confidence in the accuracy of spo2 data. Trust Unimed's pulse oximeter sensor for reliable spo2 monitoring that enables the highest level of patient care.
User-Friendly Interface for Seamless Operation
Unimed's pulse oximeter sensor features a user-friendly interface that enhances ease of use and streamlines operation. We understand the importance of intuitive controls and clear displays in healthcare settings. Our sensor is designed with user convenience in mind, allowing healthcare professionals to navigate the device effortlessly. The user-friendly interface reduces the learning curve and maximizes efficiency, enabling healthcare professionals to focus on providing quality care rather than struggling with complex equipment. Trust Unimed's pulse oximeter sensor for a seamless monitoring experience.
Conclusion
In conclusion, Unimed's Pulse Oximeter Sensor is a valuable tool for healthcare professionals seeking to enhance monitoring efficiency and precision. With rapid response times, precision, reliability, and a user-friendly interface, Unimed's sensor offers a comprehensive solution for accurate spo2 monitoring. Trust Unimed as your partner in improving patient care and experience the benefits of our advanced Pulse Oximeter Sensor.