Reliable and user-friendly Unimed Reusable NIBP Cuffs
With our selection of reusable NIBP cuffs, Unimed provides dependable and user-friendly solutions for blood pressure monitoring. We recognise the value of precise and reliable readings in medical contexts. Because of this, our cuffs are made to deliver accurate findings, guaranteeing that medical practitioners can rely on the information they get. Our cuffs can also be easily integrated into current monitoring systems because they are compatible with common blood pressure monitors. You can rely on the dependability and compatibility of our reusable NIBP cuffs when you work with Unimed.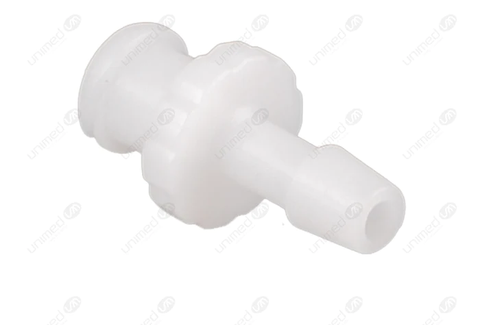 The Construction and Materials of Unimed's Reusable NIBP Cuffs
 Unimed's reusable NIBP cuffs are expertly constructed using a soft TPU cuff with a nylon air bladder. This combination offers a balance between flexibility and durability, ensuring the cuffs can withstand repeated inflations without compromising their performance. Additionally, we prioritize patient safety by conducting thorough biocompatibility testing. All materials in contact with the patient are latex-free, minimizing the risk of allergies or adverse reactions. With Unimed's cuffs, you can have confidence in the reliability and safety of the materials used.
Benefits of Unimed's Reusable NIBP Cuffs
The affordability of Unimed's reusable NIBP cuffs is one of their main advantages. Healthcare establishments can considerably cut costs associated with disposable alternatives by choosing reusable cuffs. Our cuffs are made to resist numerous usage, giving healthcare professionals long-term value. The cuffs from Unimed are very simple to maintain and clean. Disinfectants can be used to clean them, provided that the correct infection control procedures are followed. This simplicity of cleaning not only saves time but also improves the effectiveness of healthcare operations as a whole.
Reusable NIBP cuffs from Unimed are made with convenience in mind. We are aware of how crucial a secure fit is for patients undergoing blood pressure monitoring procedures. Our cuffs have an easy-to-use design that guarantees a snug fit on the patient's arm. Our cuffs' soft materials increase patient comfort and compliance, improving how tolerable blood pressure monitoring is for patients.
Conclusion
Reusable NIBP cuffs from Unimed provide accurate and practical blood pressure monitoring options. You can rely on Unimed's cuffs to deliver precise and reliable results thanks to our dedication to dependability, compatibility, and patient safety. Durability and biocompatibility are prioritised in the design and materials of our cuffs, giving a dependable and secure user experience. Choose the reusable NIBP cuffs from Unimed to improve your blood pressure monitoring skills because of its dependability, simplicity to clean, and user-friendly design.