Patient Monitoring Accessories: The Best Tools for Your Emergency Preparedness Kit
Have you heard of Unimed? They're a big-time medical supply manufacturer that produces products for emergency hospitals and patients in their own homes. You should look into their patient monitoring accessories if you have yet to hear of them.
Types of Emergency Patient Monitors
There are a variety of emergency patient monitors on the market that are applied in hospitals and clinics. Each monitor has its benefits and drawbacks, so it's important to choose the right one for your specific needs.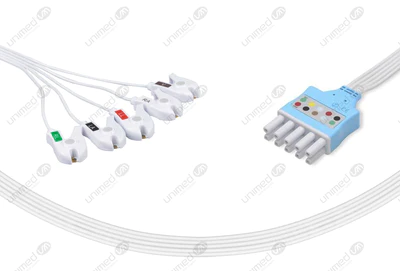 1. Pulse oximeters – These devices measure oxygen levels in blood vessels and can detect if someone is having a heart attack or is about to have one. They are often used in hospitals to diagnose patients who are unconscious or have low blood pressure.
2. Automated vital signs (AVDs) – These monitor heart rate, breathing rate, and body temperature. In addition, they can help doctors determine if a patient is experiencing an acute medical condition such as an asthma attack or cardiac arrest.
3. Portable ECG machines – These devices measure the heart's electrical activity using electrodes placed on the skin. They often check for abnormalities before and after surgery or during pregnancy tests.
4. Fingerstick blood tests – These tests collect blood samples from patients by inserting a needle into their fingers. They screen for infections, diagnose diseases, and monitor cancer treatments.
Conclusion
Unimed Medical is a leading medical supply manufacturer of patient monitoring accessories, such as sensors and monitors. We carry a wide variety of products to meet the needs of healthcare providers everywhere. From heart rate monitors and pressure gauges to respiratory monitors and oxygen tanks, we have everything you need to keep your patients safe. Our products are reliable and backed by our quality assurance policy. With Unimed, you can be sure that you're getting the best possible product for your patients.